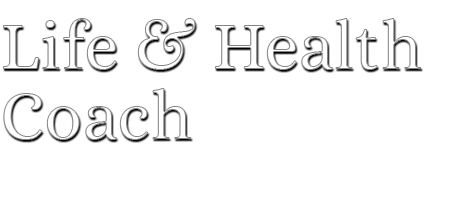 Do you know how to significantly lower stress while improving your health, relationships, happiness and productivity?
There are three key components of my consulting:
Navigating the myriad of decisions to support clients and referred patients in congruent choice along their health and healing path and;
Relationship counseling of self and others. As we well know, personal and professional relationships can be major stressors in life, even as they are often a gift. That is accomplished by very active listening and intuitive guidance.
Finding simple or creative solutions to stressors in life that undermine health, peacefulness, and joy.
In total privacy, together we will have the time and support to address your concerns and any fears, without any value judgements.
Oftentimes when dealing with serious life and health situations, including cancer, we don't voice our concerns and fears because we think we're burdening family and friends so we don't communicate fully.  And if we're dealing with depression, we don't want to "complain". Yet, in our consultations and presentations, this must be about you because what is unspoken and not shared will subconsciously sabotage your efforts to improve your relationships and regain and retain your health. As your life coach I will help you voice your concerns. Once voiced you can act on them. Most well-meaning medical professionals don't have the time to listen to all of what we need them to hear. As your life coach I am here for you. To listen, to motivate, and most importantly, to empower you.
When unaddressed, stress is raised as these concerns and fears are present and affect you physically and emotionally. They affect all your relationships, including the one with yourself.  Even if you're not consciously aware of them, the effects are negatively affecting your body. Let's address the stressors so your body can respond in positive physical ways, your happiness can increase and your health can improve. Lowering high stress is a priority in the puzzle of healing and improving relationships.
What is the effect on the body of continual stress? Stress raises cortisol, which can be a very damaging hormone in excess. We are all familiar with the phrase "stress kills". Stress affects sleep and taxes the organs in the body, it interferes with learning and memory, lowers immune function and bone density, increases weight, raises blood pressure and cholesterol and heart disease. Chronic stress increases risk for depression, mental illness and lowers life expectancy. Stress raises cortisol.
Cortisol is the "fight or flight" hormone meant to protect us. Left unchecked, continuous high cortisol is in the direct pathway to many illnesses, including cancer. We are so accustomed to living with stress that we've often unaware that it's not our healthier natural state. Since everyday life is filled with stressors, it is essential for us to have life-style compatible resources that make it easy to lower stress. We do that by gifting ourselves consultations that cover Life Coaching, energy medicine and general wellness consultations.
In our Life Coaching sessions, we will address what causes the stressors in your life and how to alleviate them. Each session is private and personalized. Your stress might be your "self talk", your business relationships or personal ones, your fears or negative past experiences or current life situation. You will have total privacy to discuss as much or as little as you choose.
These sessions are for you. If you don't speak out, you will hold the thoughts and physical and psychological ramifications anyway, even subconsciously, they will affect your physical and emotional health and healing. When we are dealing with cancer and dis-ease, we can not afford to have these thoughts – conscious or subconscious – sabotaging our healing.
I am here to support you. There are no value judgements. The sooner you begin, the sooner the process of psychological and physical healing begin.
Until we speak, enjoy this TED talk.   We have a choice every day, sometimes every minute of every day.   Gift yourself a consultation so we can help you to reclaim your life and balance your emotions, improve your relationship with yourself and others and insure you will be healthy.   Remember that health is priceless and affects all else.  You  will quickly experience positive differences in relationships and happiness. https://www.youtube.com/watch?v=gD_1Eh6rqf8
Would you like a health advocate?
I am your health and life coach, and integrative consultant in conquering cancer .
We have a team to support you.
I am here to help you to Live Your Life!, as a person successfully dealing with health challenges, not as a patient trying to squeeze in "living a life".  We each differ and need a personalized approach to our health.   My objectives are to empower you so your life and health journeys are successful.   I and my colleagues will support you.to retain or retrieve your health, whether you are working with conventional, integrative, complementary or alternative approaches.
Is your body's own healing activated?
The body is a self-healing mechanism and works best when given the right tools.
The body knows how to heal when the "interferences" are removed and the tools are provided. Our mission is to address the multiple "interferences" specific to your life that contribute to dis-ease and cancer. You will be empowered to take effective action, targeted to your situation. You will have more knowledge with which to evaluate options and make better decisions for your current cancer episodes and to protect yourself for the future.
Disclaimer: These statements have not been evaluated by the Food and Drug Administration. (FDA) The information and products provided on this educational website, and its links, and in our consultations, conversations emails and all communications, are not medical advice. All is for informational purposes only and not intended to diagnose, treat, cure nor prevent any disease or health situation. For medical advice, diagnoses, treatment and evaluation, consult your chosen licensed physician or other health care professional. Thank you for supporting my work. Small commissions are provided by companies when products are purchased through the links on my website.