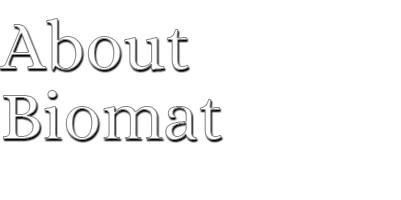 I am very pro-active about wellness and look for the best combination of lifestyle, health support, and tools to empower my clients. BioMat is an FDA approved Medical Device that I have found very important in many health regimens. Retaining health is easier than regaining health. I have decades of experience in integrating conventional, complementary and alternative approaches to health. Retaining health is easier than regaining health. How do we do both? And how do we do so in ways that are easy to implement and also time and cost efficient? Why is this technology so effective and lifestyle compatible? Read on.
I was introduced to this profound FDA approved technology by the main doctor at a nationally respected integrative medical center. Biomat is FDA approved. For many years, it continues to be one of the foundations for my health. There is significant science on the benefits of far infrared and negative ions.
Far Infrared aids in detoxification. Far Infrared therapy may help in fat loss, chronic fatigue, water retention, skin disorders, as well as in the elimination of heavy metals, poisons, and carcinogenic material from our bodies.
Mayo Clinic Far Infrared Studies
According to Brent A. Bauer, M.D. at the Mayo Clinic, several studies have looked at using infrared technology in the treatment of chronic health problems, such as high blood pressure, congestive heart failure, dementia and Alzheimer's disease, headaches, type 2 diabetes, and rheumatoid arthritis, and found evidence of benefits. Dr. Bauer suggests larger studies are required to effectively measure the positive impacts of Far Infrared technology on conditions but reports no adverse effects have been reported with Far Infrared saunas.
The effects inhibiting the proliferation of cancer cells by far-infrared radiation
Medical Oncology June 2008, Volume 25, Issue 2, pp 229–237
It was found here for the first time the effect on body temperature range by FIR in several cancer cell lines in vitro, which is controlled by endogenous HSP70 to protect cells from FIR-induced growth arrest.2 This finding suggests that FIR may be a very effective medical treatment for some cancer cell lines that have a low level of HSP70. Furthermore, if the level of HSP70 in any cancer of a patient is measured, the effect of medical treatment by FIR on the cancer may be predicted.
Biomat Far Infrared Technology
The key to Biomat is the ease of the delivery system and the speed of the benefits occurring. I noticed multiple benefits in less than a week.
The questions for most of us in retaining or regaining our health are:
1. Will we use it or do it and
2. How much time does it take?
We benefit while we're sitting or lying down. Since we're sitting or sleeping anyway, there is no extra time involved. My sleep improved and inflammation decreased, so I was able to easily move my little finger. Note: We know that inflammation underlies all disease and aging. We also know that our lifestyles contribute daily to increased inflammation. While doing my research, I learned that the Biomat supports my body's own detoxification and regeneration pathways. Frankly, from a vanity point of view, it's mechanisms of action are also anti-aging. How ideal! Health and anti-aging benefits in one!
Although easy to use while sitting or lying down, this is not a toy. First, we choose the product that fits your lifestyle and objectives. Then I guide you in maximizing the benefits. I've decades of experience in conventional, integrative, complementary and alternative approaches to health and healing. You're welcome to call or email me with any questions, 415-308-4818. BiomatExperts.com
Deep Infrared and Negative Ion Technology
Biomats support the body by:
1. Lowering inflammation, pain, and anxiety
2. Increasing circulation and lymphatic movement
3. Improving sleep, mood, and relaxation
4. Supporting the body's natural cleansing and detoxification
5. Increasing body warmth if one is cold by adjusting temperature settings.  We know people with lower body temperatures are more susceptible to being sick.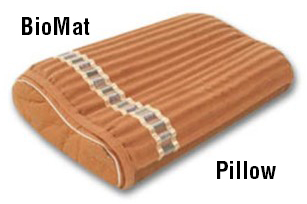 Biomat products:
1. Deliver extensive benefits with truly no effort
2. Fit easily into our lifestyle with no extra time necessary
3. Are the greatest value and lowest cost for the most benefits
4. Don't take up any extra space
5. Allow time and settings to be easily tailored to your needs
6. Have excellent company warranties.
7. Have payment plans which allow no payments and no interest for 6 months
Speak to Adrea about how to:
1. Make sure the many-year warranty is in your name
2. Utilize a payment plan with no payments and no interests for six months.
3. Possibly deduct the purchase on your taxes. Biomat is an FDA approved medical device.  Speak to your accountant about this. Also, HSA's and MSA's often pay for them too.
Biomat makes being healthier so easy. You can be sleeping, driving, sitting, on the computer or even watching tv and you will be receiving benefits. One sits on the Minimat, lies down on the larger mats or wraps the Biobelt around themselves.
Although many people have only had one product, I have had three for many years and don't travel without one of them. They are also great for pets, seniors, and people who tend to be cold or warm. We have been told that autistic children calm down and like the fact that they can regulate their own temperature for personal comfort.
I've been a senior, elder and veteran's advocate for decades. As they/we age, we know circulation decreases, pain often increases and "slowing down" occurs. When that happens, seniors/elders tend to withdraw and de-socialize, because they don't want: a. friends to think they're old and b. don't want to burden family and friends. So if they have a minimat to sit on while watching tv, resting or even eating, pain is diminished, circulation and detoxification increased, sleep is improved, etc.
Please note:
1. It is important to have the warranty in your name
2. The warranty only comes with new products. When ordered through me, new products are directly shipped to you from the company
3. There is no extra charge for my guidance when people purchase Biomat through me. My time is my gift so my clients know how to maximize the benefits.
4. The company requires that all new products be sold at the same price.
5. There is $100 professional and veteran's discount with new purchases. Ask me about that.
6. I offer a 6 month, no payment, no interest plan for purchasing Biomat products.
For detailed information, research, or to purchase a BioMat product for yourself visit my BioMat Expert website.
If you would like to read about other people's experiences, you can read the email below and also the "Biomat Testimonials" page under "Products" on this website.
Endnotes:
1. Repeated thermal therapy improves impaired vascular endothelial function in patients with coronary risk factors
2. The effects inhibiting the proliferation of cancer cells by far-infrared radiation (FIR) are controlled by the basal expression level of heat shock protein (HSP) 70A
Disclaimer: These statements have not been evaluated by the Food and Drug Administration. (FDA) The information and products provided on this educational website, and its links, and in our consultations, conversations emails and all communications, are not medical advice. All is for informational purposes only and not intended to diagnose, treat, cure nor prevent any disease or health situation. For medical advice, diagnoses, treatment and evaluation, consult your chosen licensed physician or other health care professional. Thank you for supporting my work. Small commissions are provided by companies when products are purchased through the links on my website.