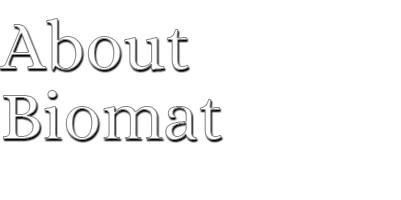 At www.BiomatExperts.com, you'll find a range of Biomat products designed to ease stress and pain and improve long-term health.  While people in certain types of pain have been greatly relieved to find the BioMat, these products provide great benefits to almost anyone. If you need to release stress by relaxing your muscles and enjoying soothing Far Infrared Ray heat, simply lying on the BioMat promotes a feeling of well-being for a healthier mind and body. The US FDA's Medical Device 510K indications for use are as follows:
Relaxation of muscles
Increase of local circulation where applied
Temporary relief of:
Minor muscle pain
Minor joint pain and stiffness
Joint pain associated with arthritis
Muscle spasms
Minor sprains
Minor strains
Minor muscular back pain
Many individuals may find relaxing their muscles helps them relax body and mind as well. When you try out the BioMat from www.BiomatExperts.com, risk free for 7 days, you will value what you personally experience.  The FDA approved Biomat as a medical Device 510K for: 
Reduces stress and fatigue
Soothes and relaxes
Supports the immune system
Improves sleep (if associated with pain relief)
Reduced inflammation (where applied)
Increased tissue oxygen (due to increased circulation where applied)
Provides such muscle relaxation that you may sleep better if you experienced occasional difficulty sleeping.
With a BioMat, consumers at home can now easily set up their BioMat to self-regulate the temperature and time that works best for each individual in the comfort of their own home.  They will experience deep penetrating results.  BioMat products are medical-quality, FDA-Approved and based on award-winning research.
Remarkable health benefits through advanced technology
The core of the Richway BioMat technology is a combination of far infrared rays, negative ion and the conductive properties of amethyst channels. These three powerful health stimulators are combined in a single, easy-to-use product with remarkable benefits.  It's a safe and natural way to own the ability to enjoy life for years to come with FDA approved temporary relief from minor spasms, minor sprains , minor strains, minor joint pain associated with arthritis, minor muscle pain and more. This highly effective therapy is now available to medical professionals and home consumers who want to improve health and well-being with products based on Nobel prize-winning scientific research pioneered by NASA and developed using pure, natural materials.
About Amethyst BioMat Technology
Soothing Treatments
Imagine being able to feel better while you relax in soothing heat. That's the benefit of the amethyst BioMat technology: it's effortless, easy to use, and feels great while it provides muscle relaxation and temporary relief of the aches pains, spasms sprains strains and stiffness outlined in the US FDA's medical Device 510K Indications for Use. Simply adjust the control panel settings, position yourself comfortably on your BioMat, and experience the benefits of the deep-penetrating far infrared rays and negative ions. It's that simple. Even a short time on the BioMat reduces stress, muscle tension and the aches and pains in the US FDA's medical Device 510K Indications for Use. Most BioMat users find that the time they spend on their BioMat is the best part of their day, and a great way to relax. Some say it's like receiving a spa treatment in the comfort of their own home.
Using the amethyst BioMat for just a short time each day leaves your body relaxed and refreshed.  It is that rare beneficial technology that incorporates so easily in your lifestyle.  Just do what you normally do, sit or sleep. t's designed to fit your lifestyle. Whether you choose short or more prolonged periods, use it before bed-time to prepare your body for sleep, or incorporate the BioMat into your fitness, relaxation, health or meditation routine.
Measurable Results
As you may already know, the Food and Drug Administration requires a lot of strict testing results before registering a product for any kind of pain relief. The results measured for temporary relief of minor muscle pain, minor joint pain and stiffness, joint pain associated with arthritis, muscle spasms, minor sprains, minor sprains, minor strains minor muscular back pain and for relaxation of muscles and increase of local circulation where applied provide scientific reason to be excited about the BioMat.  We also enjoy the comments people make after their own experiences with the biomat:
"… BioMat helped my arthritis [joint pain].Truly remarkable!"
"My Mini BioMat has markedly improved my quality of life."
FDA APPROVED!
The technology at the core of all BioMat products has been clinically proven to address a wide range of common health and wellness issues. The FDA, often regarded as a very strict judge of how many quality clinical studies are needed to register an indication for use, studied many clinical results and recognizes the BioMat for:
Relaxation of muscles
Increase of local circulation where applied
Temporary relief of:
Minor muscle pain
Minor joint pain and stiffness
Joint paint associated with arthritis
Muscle spasms
Minor sprains
Minor strains
Minor muscular back pain
This powerful technology is available for use by health and medical practitioners and ordinary consumers alike, and is now used by tens of thousands worldwide. It has undergone the most stringent testing in Asia, Europe and North America, and has been found to be safe and effective for domestic and clinical use and highly effective when used for the reasons listed above as FDA indications for use. Because there is a money back trial period many individuals choose to try out the BioMat and have found they like the BioMat for reasons of their own not yet tested vigorously enough for FDA approval. Whether you are seeking soothing temporary relief from minor muscle or joint pain, other concerns listed above, or enhancement of your physical and meditation activities through muscle relaxation, the BioMat can take your well-being -body and mind- to the next level. We encourage you to contact the health professional expert and order a BioMat.  Test it for yourself with the risk free 7 day trial.
Disclaimer: These statements have not been evaluated by the Food and Drug Administration. (FDA) The information and products provided on this educational website, and its links, and in our consultations, conversations emails and all communications, are not medical advice. All is for informational purposes only and not intended to diagnose, treat, cure nor prevent any disease or health situation. For medical advice, diagnoses, treatment and evaluation, consult your chosen licensed physician or other health care professional. Thank you for supporting my work. Small commissions are provided by companies when products are purchased through the links on my website.