Thriving Health and Wellness
I don't believe people have to die from cancer. Our bodies know how to be healthy. 13 years later, healthy and strong, I successfully activated my body to conquer personal cancer episodes.
Getting and staying healthy is important for everyone, not just those with cancer.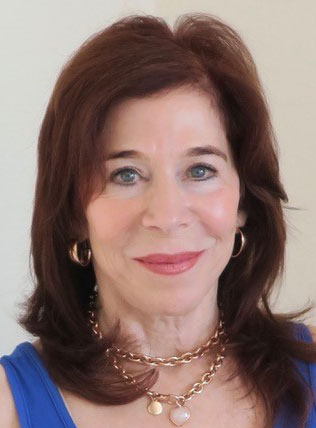 I believe, and have experienced, that the body knows how to heal when "interferences" are removed. In fact, I don't believe that people have to die from cancer.
"There is no single answer to conquering cancer. Cancer is unquestionable evidence of chaos in the body. We must address what causes the chaos. We know healing starts on the inside. We know the body is a synergistic complex system. We know that targeting one area without targeting the whole, doesn't really work. When cancer appears, the body and immune system are screaming for help. Did you ever think that cancer is a "life sentence", a wake-up call, from your body asking for healing help? Let us listen to that call and together, activate your body's own healing abilities."
Adrea Brier
Kind words from a few of my clients…

"Thank you for everything you did for me and for all you do for "all of us". I can never stress enough times that I am so grateful to you for your support. I feel so blessed to have found you!!!"
Ann, Toronto, Canada
"Thank you so much. You are so dedicated. You make a difference in many people's life, and certainly in mine. I am very grateful, everyday."
Carmen, New York City
"You are a Blessing. Thank you so much for all your help, may God Bless you richly for your kindness and your dedication to helping others to get well."
Sally, United States
My Objectives
I am your personal advocate and consultant in cancer and general health.
We have a team to support you.
My objectives are to empower you, wherever you are in the healing journey. We are a team. My colleagues and I will help you on your chosen path back to health. I am here to help you to Live Your Life! as a person successfully dealing with a cancer episode, not as a cancer patient trying to squeeze in "living a life".
My mission
The body is a self-healing mechanism and works best when given the right tools.
The body knows how to heal when the "interferences" are removed and the tools are provided. Our mission is to address the multiple "interferences" specific to your life that contribute to dis-ease and cancer. You will be empowered to take effective action, targeted to your situation. You will have more knowledge with which to evaluate options and make better decisions for your current cancer episodes and to protect yourself for the future.
Disclaimer:
These statements have not been evaluated by the Food and Drug Administration. The information and products provided on this educational website, and in our consultations, conversations and emails, are not medical advice. All is for informational purposes only and not intended to diagnose, treat, cure nor prevent any disease. For medical advice, consult your chosen licensed physician or other health care professional.